Things to do in Horbury, West Yorkshire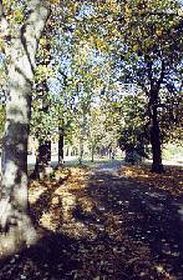 Carr Lodge Park Horbury © HorburyVillageEditor
There are many good reasons to visit Horbury where the environment is welcoming and friendly and car parking is free.
Horbury's high-class clothes, food, bookshops and cafés are situated in a town that has retained its individuality. Horbury's beautiful neo-classical parish church was designed and paid for by the renowned Georgian architect John Carr (1723-1807) who was born in Horbury and is buried in the church.
In Church Street stands 15th century Horbury Hall and in Tithe Barn Street there is an old lock-up or "kidcote" originally used as a prison.
Pleasant walks take you along narrow streets and ginnels to the medieval Shepherd's Arms, Carr Lodge Park Mansion and the Victorian House of Mercy.
A river and canal flow through Horbury, which support fishing and boating access to the north of England. The award winning National Mining Museum is only a few minutes away.
Horbury is proud of the famous hymn, "Onward Christian Soldiers" by Reverend Sabine Baring-Gould (1834-1924), written while he was resident in Horbury, for the children who marched to the church at Whitsuntide 1865. Horbury is the birth place of the contemporary novelist Stan Barstow, known for his novel "A Kind of Loving."
Horbury really is a town with a difference and many surprises. Why not come along and find out for yourself?
Description by Horbury Village Editor
Share this page




Images of Horbury
Horbury Tapestry © HorburyVillageEditor