Things to do in Lothian
Lothian comprises East, West and Mid Lothian. They're situated in south-eastern Scotland, bordering the southern Firth of Forth. They surround Edinburgh - Scotland's capital city -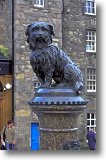 and offer a great opportunity to get a wider picture of this unique part of Scotland. Edinburgh and Lothians Tourist Information centres can be accessed at Rothsay Terrace Edinburgh also 3 Princes Street Edinburgh.
East Lothian
Edinburgh and Lothians Tourist Information centres for the area can be found in Dunbar and North Berwick. East Lothian has a varied landscape, with the Lammermuir Hills to the south and a coastline of broad sandy beaches and rugged cliffs to the north and east. These stretch for over 40 miles between Berwickshire and Edinburgh with an expanse of farmland, woods and rivers being found in between. This diversity offers opportunities for a host of different activities including walking, horse riding, cycling, golfing and bird watching. There are East Lothian Trails which you can follow to enjoy the area in a structured and informative way. Tourist Information centres have leaflets with further details.
The Hillfoots Trail is 27 miles of scenic splendour. It follows the lower slopes of the Lammermuir Hills, which inspired Sir Walter Scott's 'Bride of Lammermoor'. You will find historic conservation villages along the trail, along with distinctive churches, wildlife and memorable scenery.
The Saltire Trail is a 27 mile route through central East Lothian, introducing you to Haddington - the birthplace of John Knox. You'll also find Athelstaneford which reputedly is the the place that the Saltire Flag came from. The Museum of Flight is in East Fortune while Preston Mill is at East Linton.
The Coastal Trail takes you on a 31 mile journey along the south east coast. This is a great way to explore the historic local seaside towns, villages and castles. There's also stunning scenery to enjoy, along with golf courses and the bird sanctuary on the Bass Rock along the way. North Berwick, has two fine beaches and an 18 hole golf course and is home to the Scottish Seabird Centre. Dunbar has a good sandy beach, its ruined castle perched above the town, was visited by Mary Queen of Scots in 1566 after the murder of Rizzio. The John Muir Country Park is also a great place to visit with its wildlife and cliff top walk.
Mid Lothian
Mid Lothian is situated to the south of Edinburgh, bounded by the Pentland Hills to the west and the Moorfoot Hills to the south. The area has a rich heritage of ancient monuments, castles, historic houses and interesting visitor attractions. Midlothian has much to offer - its stunning scenery encourages walking, cycling and golf. It also has a Ski Centre and several good leisure centres.
The Scottish Mining Museum (in Newtongrange) is one of the finest surviving examples of a Victorian colliery in Europe. Roslin Chapel - made globally famous by Dan Brown's 'The Da Vinci Code' - has long attracted attention for the beauty of its carvings and its references to the Knights Templar and Freemasonry. Vogerie Country Park, near Gorebridge, is a 19th century estate surrounded by a formalised park, walled garden, farmland and woods. There are many ranger led events taking place here throughout the year. Butterfly and Insect World is a very popular family attraction where you can watch free-flying exotic butterflies in an indoor tropical forest. There are many more attractions in the area, details of many being available on this site - simply follow the links below.
West Lothian
Edinburgh and Lothians Tourist Information for West Lothian is in
Linlithgow
. West Lothian is situated between Edinburgh, Glasgow and Stirling. The area consists of rural countryside with ancient buildings and monuments and busy industrial sites. It's a thriving part of Silicon Glen.
Linlithgow Palace dates from 1424 and stands on a knoll overlooking its picturesque loch. It was the birthplace of James V and his daughter - Mary Queen of Scots. Linlithgow Story - Linlithgow's museum - is to be found on the High Street and tells the story of the town through the ages.
One of Scotland's most important prehistoric sites is situated in the Bathgate Hills, dating from around 2800 BC. This is Cairnpapple Hill. It consists of a cairn and a circle of upright stones. The site of Bronze and Iron Age burials.
Lovers of the outdoors will enjoy a visit to Almondell and Calderwood Country Park, with wildlife, woodland and riverside walks, grassy play areas, a visitor centre and ranger lead walks throughout the year.
Days out in Lothian
Places to Visit in Lothian