Dorman Museum
Re-opened in March 2003 with brand new visitor facilities including 7 display galleries, a Discovery Centre and two temporary exhibition spaces along with café, shop, resource centre and extensive education and activities facilities. The whole of the museum is now accessible to disabled visitors and galleries are equipped with hearing loops.
Permanent displays include a re-working of the popular 'Town in Time' galleries illustrating Middlesbrough's diverse history from prehistoric times. The displays contain hundreds of objects from the museum's collections, many on show for the first time. Other themed galleries include 'Earth in Space' - space, geology & evolution on earth; Linthorpe Art Pottery - the world's largest collection on display; Four Corners - examples of the museum's global collections and collectors; 20th. Century Woman - women's changing roles from a local viewpoint; H2O - a hands-on discovery centre for children and families; T.H. Nelson Room - a 19th Century collection of birds and eggs presented in its original Edwardian museum setting.
The museum's new events and activities space is capable of accommodating 90 seated adults or 60 children at worktables. It has full audio-visual provision, a computer based training area, and en-suite toilet facilities. The room is available for group and corporate event hire. The new resource centre is available for private study and research into the museum's extensive archives, monographs and photographic collection.
Share this article




More Pictures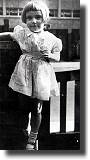 Directions
Dorman Museum Postcode for SatNav: TS5 6LA
Contact