Lots to See, Learn and Enjoy!
For Conservation
Linton Zoo is proud to be part of the inter-zoo breeding programme for endangered species. Your visit is important to support this important work.
For Education
Our award winning education programme, keeper talks and animal encounters promote a better understanding of the creatures with whom we share the world.
For Fun and Recreation
The children can enjoy:
Bouncy castle
Play area
Quiz trails and other activitiesSome of these are seasonal, please phone first to confirm availability.

Linton Zoo has evolved out of the Simmons Family's love, interest and concern for the wildlife of the world. In 1972 they moved to Linton to establish this centre for breeding wildlife. It has always been the family's aim to create
a place where creatures threatened with extinction could be brought to live safely and peacefully and where they could be happy, contented and breed.
There is now a large collection of wildlife at Linton ranging from Mexican Red-Kneed tarantulas, bearded dragons and snakes through giant tortoises, hornbills, toucans, parrots, owls and lemurs to beautiful snow leopards, magnificent tigers, african lions, zebra and Brazilian tapir. Each year new species are brought in, many of them being part of an International captive breeding programme, so the collection is constantly on the increase.
Linton Zoo is noted for its beautiful gardens. Thousands of bedding plants are put in every year and there are some unusual trees and shrubs too. Look out for the fan palms and Tasmanian giant tree ferns planted in the aviaries and shrubberies. The Chinese trumpet vine (or Campsis) which grows over the patio area of the cafeteria is an eye-catcher - from Mid August it is covered in 3" trumpet-shaped flowers which are salmon-red in colour. During the summer thousands of butterflies visit the gardens and breed on the wild plants which are left especially for them.
Share this article




More Pictures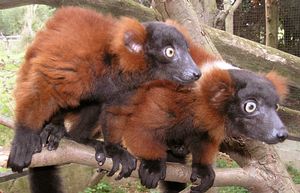 Directions
10 miles south east of Cambridge, on B1052, just off A1307 (M11 J9 northbound or J10 southbound).
Linton Zoo Postcode for SatNav: CB21 4NT
Contact
Tel:

+44 (0)1223 891 308

Web: