Things to do in Roecliffe, North Yorkshire
Roecliffe is a small country village just off the A1. It's nearest shops are in nearby Boroughbridge.
There used to be an old brick works in Roecliffe the site is now an Industrial estate, just outside the village. Do not let the sight of the sheds and industry put you off making a trip into Roecliffe.
It is a pretty English village with a green in the centre. Years ago there used to be a pond here, but this was dredged for safety. The green is still used for fetes and sports days.
The Crown Inn pub in the village is fantastic for food. There are some lovely walks in the area; if you find the footpath by the church this takes you down to the river. You can walk up the river to the locks at Westwick.
Description by Emily
Share this page




Images of Roecliffe
Main road into village from Boroughbridge © Brian Atack
Village school © Brian Atack
Village center © Brian Atack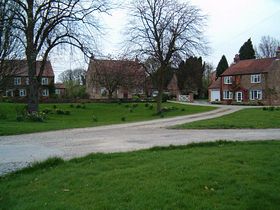 Village center © Brian Atack