Things To Do in Kingswood, Warwickshire
---
Baddesley Clinton Hall is just under a mile and a half from Kingswood, and is a great day out.
There's 500 years worth of history to discover in the house itself, which was owned by the Ferrer's family for 12 generations.
Outside there is a woodland trail to folllow, a play park for the kids, a lakeside walk, and beautiful gardens to wander in, including a walled garden and ponds.
[Find out more...]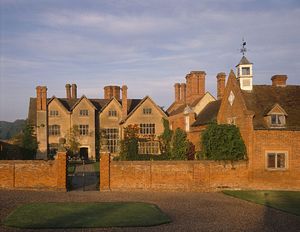 Packwood House was built for a prosperous local farming family in the 16th century.
Historic highlights include a visit from Cromwell's Army during the civil war, and one from Charles II 9 years later.
The house had been allowed to deteriorate over the years until it was bought by industrialist Alfred Ash in 1905.
The Ash family invested a lot of money in Packwood House and restored the Tudor interiors that visitors can enjoy today.
Don't miss the collection of Tudor furniture, or the lovely gardens with their collection of yews and herbaceous borders.
About 2 miles away.
[Find out more...]
Less than 5 miles from Kingswood you'll find Kenilworth Castle - a great place for a historic day out.
As you explore the Great Hall, Castle Keep and even climb the tower, you'll be treading in the footsteps of Henry VIII and Queen Elizabeth I.
Kids will love dressing-up in historical outfits and seeing the enormous trebuchet balls which were flung at the castle hundreds of years ago in an attempt to destroy it.
The Stables Tearoom, in a beautiful Tudor timber-framed building is a great place to finish off your visit.
About 4 miles away.
[Find out more...]
Why not take a trip to nearby Warwick and visit the wonderful Collegiate Parish Church of St Mary?
As well as seeing the tomb of Richard Beauchamp - one of the finest tombs in any English church, and the Beauchamp Chapel, you can climb the tower for panoramic views over the city, or explore the Norman crypt which dates back to 1123.
About 6 miles away.
[Find out more...]
Just a short drive from Kingswood, you'll find Warwick Castle which has repelled unwanted visitors for more than 1,000 years but now welcomes everyone to explore its ancient structures and see British history brought to life.
With amazing state rooms, wonderful views and even a working Trebuchet, the whole family will enjoy a day at Warwick Castle.
About 6 miles away.
[Find out more...]
On a visit to Mary Arden's Farm - also known as Mary Arden's House, you can see how life was lived on a farm in Tudor times.
See history brought to life as you try herding geese and feeding the goats.
During the main holidays you can try your hand at archery, and there are some superb displays of the ancient art of falconry.
After all that you'll be ready for some refreshments in the cafe before the under-10s try out the adventure playground.
About 8 miles away.
[Find out more...]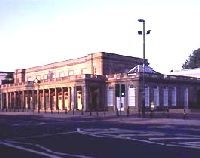 It's just a short trip from Kingswood to nearby Leamington Spa - a town made famous in the 19th century by its spa baths.
Today you can visit the Royal Pump Rooms in the Pump Room Gardens - a Grade II listed building.
Having been re-developed in the 1990s, the Royal Pump Room now contains an art gallery, museum and cafe.
About 8 miles away.
[Find out more...]
Share this page