Things to do in Farrington Gurney, Somerset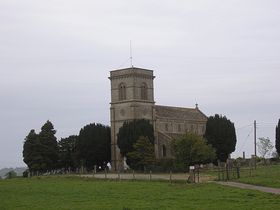 St John's Church © Rod Morris
On entering Farrington Gurney you are greeted by the Farrington Inn, a traditional English pub serving good quality food at a reasonable price. The interior could do with a bit of a face lift, but the pool table's free, which is great for the kids.
Farrington Gurney has a Little Chef and a Merco garage for all your petroleum needs. They have both Diesel and Petrol.
Main Street is home to a variety of people. One building in particular is home to a family of ducks and should you walk by one sunny afternoon, please give a little wave to Dave and Squeakers. They'll go quackers!
At the end of Main Street you will find The Farm Shop, it has a fine selection of organic, fresh produce and carefully selected wines and traditional ales. They have freshly baked goods and locally farmed meats to cater for all wallets. Be warned however, the cakes can be incredibly moreish and will certainly scupper any chances of a successful diet.
New to the farm shop is a quirky little gift shop (The Berry Barn) which offers all kinds of fancy trinkets and doodahs, perfect if you are looking to get in someones good books.
Farrington Gurney is also home to the wondrously Gothic Church of St John the Baptist. This monument of architectural beauty can be found at the far end of Church lane slightly away from the main village, apparently to once protect the villagers from the deadly plague.
Should you wish to conclude your visit to Farrington Gurney with a great meal, may I suggest the Spice Dunes. Home to award winning chefs, the Spice Dunes offer a feast of fine traditional Indian cookery in a modern contemporary style.
I have to be honest and express to you my one major concern. With this wonderful village, you may find yourself never wanting to leave.
Description by John Winter
Share this page